January 2020. I was pretty goddamn excited for last year.
My personal life was looking pretty sexy. The music industry had literally never been bigger. International travel was cheap as hell. I was also riding a complete high at seeing huge box office successes of flicks like Black Panther and Crazy Rich Asians, and I was hopefully that the mass public were final okay rooting for people of colour. (I reckon they more or less always were but like LOL data, big movie execs took a while to realise this/that their audience are actually BIPOC. This probably deserves its on entire blog.) But there was still a part of me in complete despair over our bushfires too. So there was that too.
That was the world I lived in when I put forth my prediction for the year, as part of Bolster's 2020 trends report. Here's what I said, a year ago:
Music will see more cultural diversity. The music business has historically taken cues from the film industry, so I predict the huge success that movies have had with POC representation will inspire the music biz.
Australia prides itself in being a cultural melting pot, but we're yet to see this reflected in festival lineups. Apart from the obligatory male rapper, there is little POC representation. It's hard to be what you can't see, so diversity in culture will inspire a new generation of musicians.
(Check out the full Bolster 2020 trend report here.)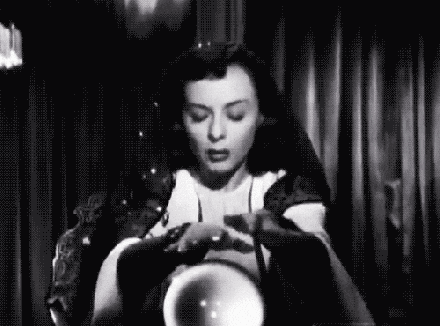 And then 2020 actually happened.
I had an interesting chat with a Bolster colleague the other day about trend forecasting in marketing. She had a thought that perhaps all the 2020 trend reports were perhaps redundant, and I (respectfully) disagreed. A lot of forecasted trends (by Bolster or otherwise) either accelerated or pivoted to fit in our socially distanced, virtual world.
My prediction about the importance of racial diversity (music, pop culture, movies, whatever) ended up taking shape not just as inclusive programming at a festival, but instead a global civil movement to support and empower BIPOC creators and business owners. Huge changes to how we think and operate, and how we hold businesses and corporations accountable. (I do write this and fully acknowledge that I work in a fairly white business with very white clients.)
And this is what I mean by acceleration. Racial inequality has always been a ginormous issue. It's not a new thing we faced in 2020. But without the Black Live Matters movement this year there is absolutely no way that the huge shifts in attitude and real action would have all happened in one calendar year. I highly doubt Facebook would have added 'Black Owned' labels on business listings, or that several US state governments would implement bans on chokeholds, or a racist woman walking her dog off a lead would get fired.
So, what about 2021?
I reckon we're on the same trajectory and speed as last year. Even if this year isn't as dramatic as 2020, we still need nimbleness and quick action to get us out of the shitter we're in. Here are the key consumer trends that I see being a thing and happening with real impact in 2021:
Self care being reclaimed back as the radical, delicious, awesome practice of truly caring for ourselves so we are recharged and ready to take on the world. (Read about it's politically charged history here.) It'll no longer be about 'treating yourself' to a $100 scented candle because you did your job that you are paid to do and it was hard.
Transparency trumps gloss and sexiness. Consumers are going to be looking at brands through a lens of diversity and sustainability.
Data will be the new gold, and brands will find really interesting ways to (ethically) collect and store consumer data with permission, and in a way that really drives value to their customer.
Gone are the days of being something to everyone. We're going to see the rise of niche brands who can exist only to service the tiniest segment of the market and thrive. Marketing platforms will also help them find their tiny patch of the world through very niche communities on TikTok and Reddit, or use laser sharp machine learning to get cheap conversions.
Happy new year, folks.