I woke up this morning to the news that Perth is now in a snap lockdown, just in time for their ANZAC long weekend. And two thoughts entered my mind:
COVID sure does love public holidays. We saw new restrictions and lockdowns across New Year's Eve, Valentine's Day, Lunar New Year, Easter… and now ANZAC Day.
Snap lockdowns seem to be the action of choice by state governments. Just one community transmission with a bit of uncertainty is enough to set off an area lockdown for 3 days.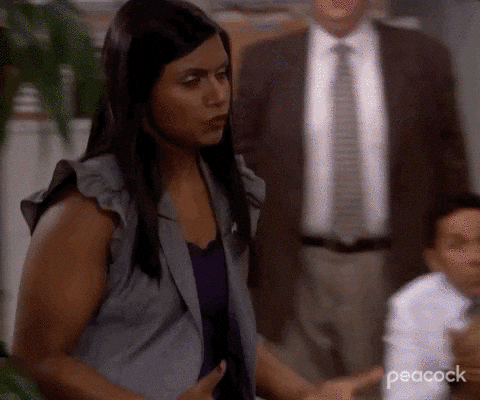 I applaud our state governments for their quick action to lock down regions when there is even a tiny possibility of transmission. I'd much rather cancel my plans for 3 days than go into another 112-day winter lockdown. But these sudden closures are also challenging for event organisers. You may get a green light from the state's health department the week of. You may spend hundreds of thousands into implementing your COVID Safe plan, and do everything right. But if some poor bastard completely unrelated to your festival (who followed all protocol), but was unfortunately put in a hotel room next to someone who's got the virus, then sorry. Cancel everything.
Unlike other countries, Australians fear of getting COVID is now low. We haven't known death at the same volume as other countries, and our 'high' daily case peak is still minuscule compared to other nations. I don't know anyone who had the virus, and I'd say most of us are the same. But something almost every Australian has experienced? Cancelled plans. We've had to contend with small plans like dinner reservations, tattoo appointments and fitness classes getting cancelled, but also big ones too like long-planned weddings, expensive holidays or job relocations. At Bolster, I've lost count of how many events I've worked on that have been cancelled or rescheduled (multiple times at that).
Research agency Patternmakers surveyed almost 14K Aussies in March 2021. Here are their key findings that stood out to me:
71% of Aussies recently attended a cultural venue or event. Up by almost 30% from September when our daily cases were relatively high.
The main factor in not purchasing/attending right now is the risk of cancellation (37% of respondents).
However 26% are still worried about the risk of catching COVID, although this is significantly down from the September snapshot.
Comfort and feelings of safety are highest in outdoor venues due to ventilation/fresh air. Bad news with winter on the way.
Most audiences are only booking 2-3 weeks in advance. Not so great for event organisers who normally announce months ahead.
The data shows that consumer confidence hasn't sky rocketed after we got through our Victorian outbreak in October. Punters are more confidence to attend gigs, but a lot of fears simply transferred from being worried about catching COVID to fear of cancellations.
Here are my thoughts on how event organisers can be smart:
Fear of event cancellation: Work with your ticketing partner to figure out your outbreak cancellation policy. Openly address these or mention if you have the means to reschedule.
Fear of not being able to attend due to COVID: Work with your ticketing provider or venue to figure out the best policy for attendees feeling sick. This isn't just a positive test result, but also suspected COVID, if someone is a close contact, waiting for results, or even a negative result but with cold/flu symptoms. Allow a full refund for unwell attendees. (Props to the Arts Centre who have an excellent FAQ page, and immediately gave me and my guest a full refund last week while I was waiting for my COVID results.)
Fear of not being able to attend if rescheduled: Mention that if you do reschedule (instead of cancelling), that all attendees will be given a clear exit even if they haven't paid extra for insurance. Not all punters know that they are entitled to a refund if you change the date.
Concerns the artists or event offering will change: Offer updates on visas and travelling close to the event to show proof of attendance (e.g. candid artist selfie in hotel quarantine as they enter). This is especially important for increasing confidence and dialling up those last minute purchasers for punters who are attending for specific artists.
Late purchasing behaviours: Offer incentives to purchase early, such as early bird ticket prices or competitions. Call out new reduced capacities and the increased chance of selling out. Also get way more comfortable with late purchasing, or announce later than normal so your initial swell may be higher.
Fears of catching COVID at event (lower but still front of mind for 26%): Implement and widely promote on ground activities to reduce the chance of transmission. Even if you think its a no-brainer to say you'll have hand sanitiser, do it anyway on your FAQ page and promote it to your mid-funnel advertising audience.
Reluctance to book an outdoor event in winter: Plan for and market any creature comforts to make the experience better. This might be blankets for attendees, heaters, hot drinks, mulled wine, umbrellas, undercover areas and cosy sweatshirt merch on offer.
Reluctance to book destination events due to state travel inconveniences: Work with travel providers or hotels to see if you can offer discounts for travel costs related to your event. This I haven't seen done at all, but wondering if a big event with sway could organise a partnership with 'no questions asked' refunds if someone can prove they had a ticket to a cancelled event.
The key here is communication and transparency. The value of attending should outweigh any risks, and you need to make that clear even if it's super obvious to you. Address your punters' fears with empathy and honesty because by now most consumers have been stung by COVID cancellations.
Also making a mental note to myself to not book anything over the Queens Birthday long weekend, considering our track record with public holidays. 😛